Cellular agriculture provides diverse opportunities for future food production
Speaker:
Emilia Nordlund, Research manager at VTT Ltd, Industrial biotechnology and Food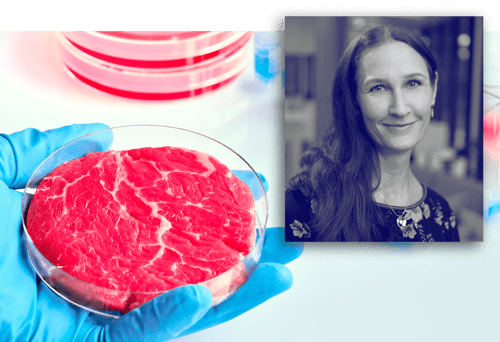 Update your knowledge and sign up for the webinar March 28, 2023
10 AM EEST (Eastern Europe)
9 AM CEST (Central Europe)
Our webinars are open and free for everyone. Webinar recordings will be available for all registered participants.
Biosafe's webinars are open and free for everyone interested in regulatory, safety or scientific issues surrounding regulated microbial products used in food and feed. Our webinars promote discussions, educate professionals and bring out interesting technologies or standards in the field. We welcome your ideas for future topics too.
Tune in and enjoy!
If you have technical problems, please contact teemu.kuhmonen@biosafe.fi.
8.55 AM CEST (Central Europe)
Welcome and webinar instructions.
Please join the webinar to make sure the connection works.

9.00 - 10.00 AM CEST (Central Europe)
Cellular agriculture provides diverse opportunities for future food production
This presentation will open up how biotechnology can be used for food production. The different elements of cellular agriculture will be defined, including microbial and algal biomass, cultivated meat and plant cell cultures, as well as precision fermentation to produce proteins, lipids and other food ingredients. The opportunities and barriers of cellular agriculture are discussed as part of the presentation.
Emilia Nordlund, Research manager at VTT Ltd, Industrial biotechnology and Food
Emilia's ambition is to generate well-being to people and environment by innovative solutions based on food and biotechnology research. As a Research Manager at VTT Ltd, she manages the research portfolio related to industrial biotechnology and food solutions, and in those strategic research and innovation areas, she contributes to development of solutions that can generate impact to the industry and society. Her scientific expertise is in plant based ingredient and food technologies, and development of novel food processing concepts for efficient and sustainable food chain. She has explored how cellular agriculture, i.e. biotechnical food production can be used for future food production, and currently she is coordinating Food without Fields project funded by Catch the Carbon program of Ministry of Agriculture and Forestry of Finland. Moreover, she has studied new ways to support healthy eating by developing new concepts for personalized food delivery and eating. Emilia is eager to rethink the existing processes from the beginning and develop even disruptive technologies to build a sustainable and wellbeing society for all the continents on the planet.
---
Organized by: