We look forward to meeting forward-thinking food brand directors, investors and entrepreneurs to share, showcase and scale solutions to build healthier and more sustainable food systems.
And of course, we count on meeting many of our clients too.
Here's an impressive logo wall of the companies taking part (we've been placed in the technology sector, but we might as well be in the consultants' one)!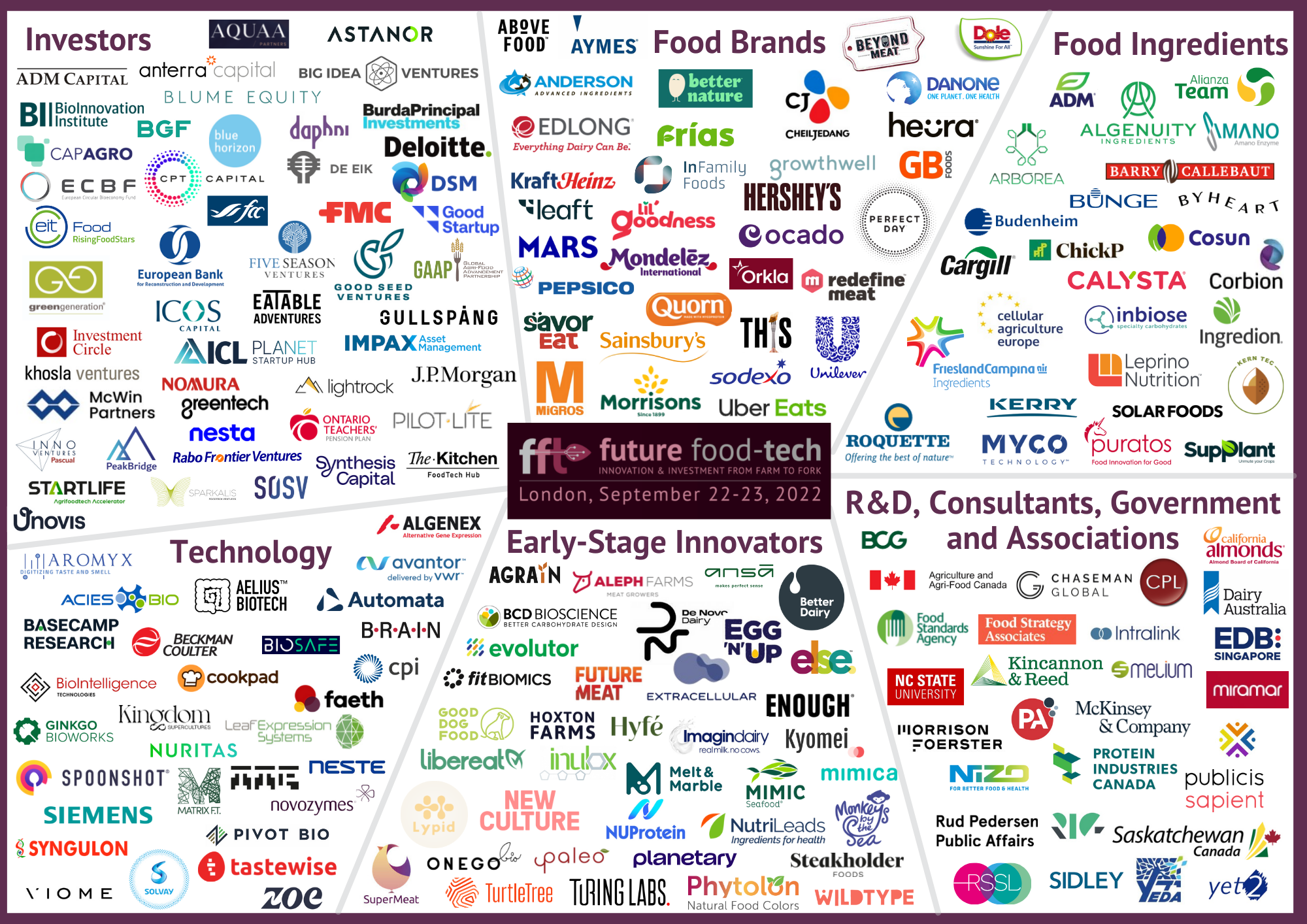 There will be a lot of relevant themes for us, but here are our top picks:
Understanding the UK & EU's Regulatory Process for Novel Foods

The Next Generation of Functional and Bioactive Ingredients

Building Partnerships to Scale Fermentation Capacity
See you there!